The house of "Hope" has been completed and colored
Education is the passport to the future: tomorrow belongs to those who are preparing to face it today.

We made it!
Despite everything, the house of 'Hope' has been completed and colored. The purpose of the house is to welcome about sixty girls to give them the opportunity to study and prepare for a healthy future. However, for the cause of the civil war, we cannot yet welcome them as expected but in the meantime we have begun to welcome the girls who no longer have their homes, that is, they have been burned by the war.
The life of the House of Hope
The sisters together with some girls who have finished studying English, teach the girls we have received English, music, catechesis and the things of the house (example ... how to keep clean and tidy) etc. Once a month, according to the collection they receive, the nuns go to visit people fleeing the war and contribute some food collected from other regions.


Pope Giovanni XXIII's words that inspire
Do not consult with your fears, but with your hopes and dreams. Don't think about your frustrations, but about your unfulfilled potential. Don't worry about what you have tried and failed, but about what you can still do.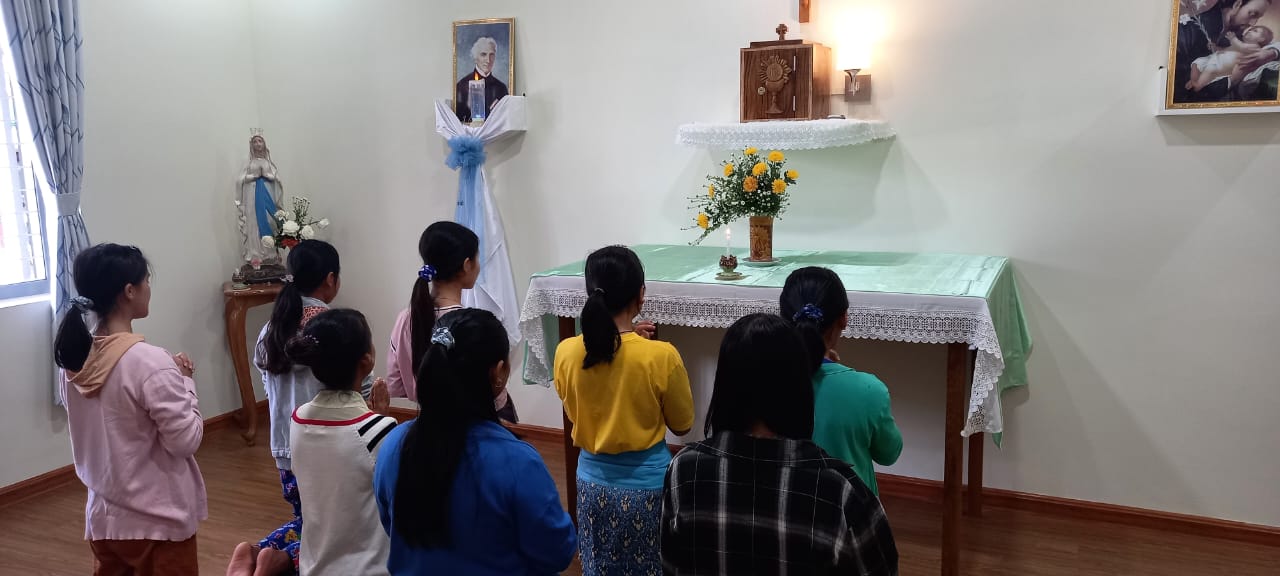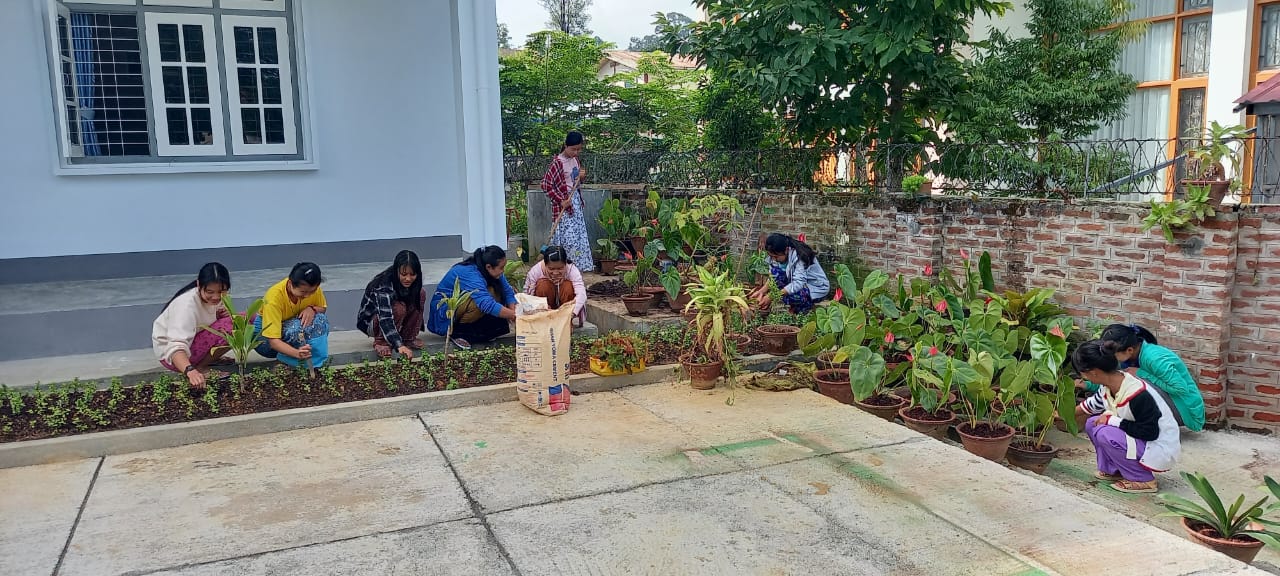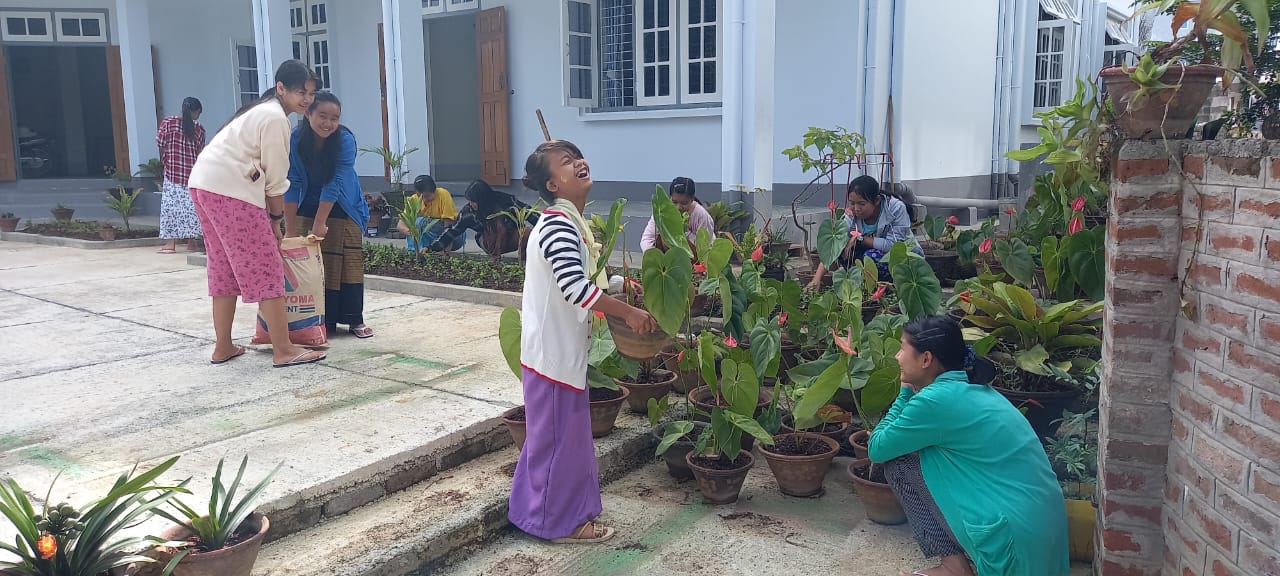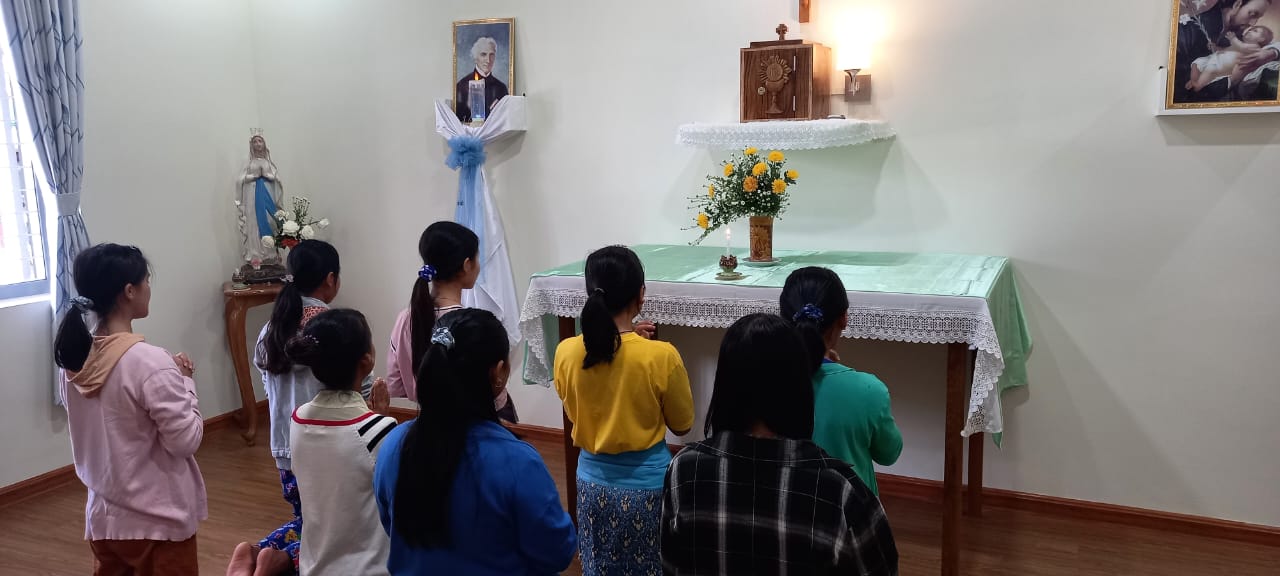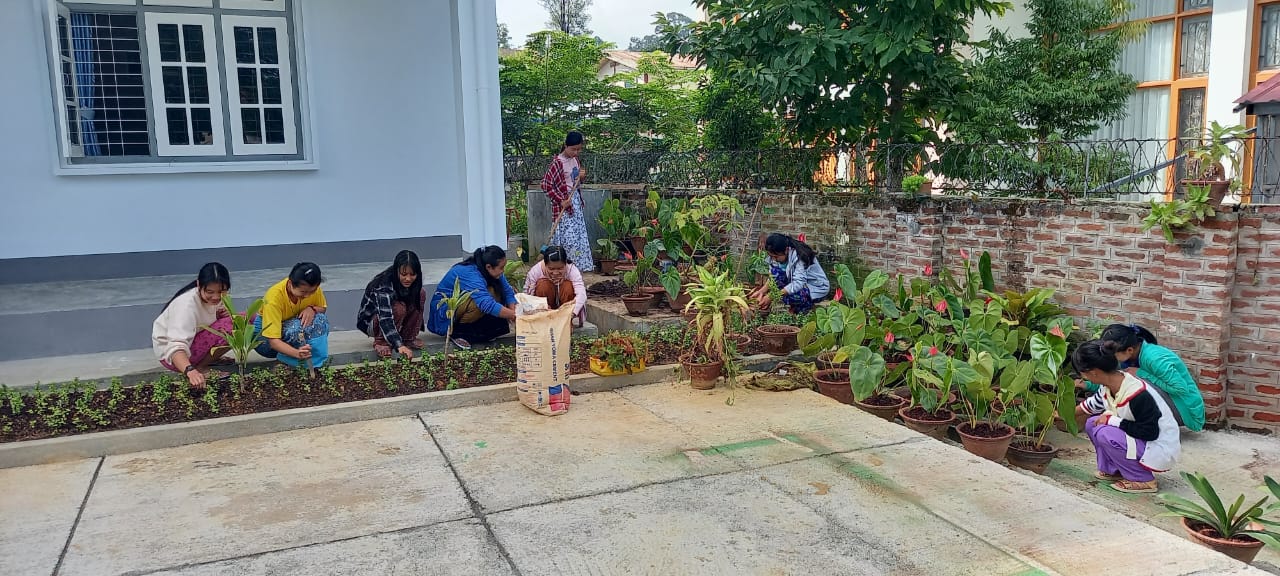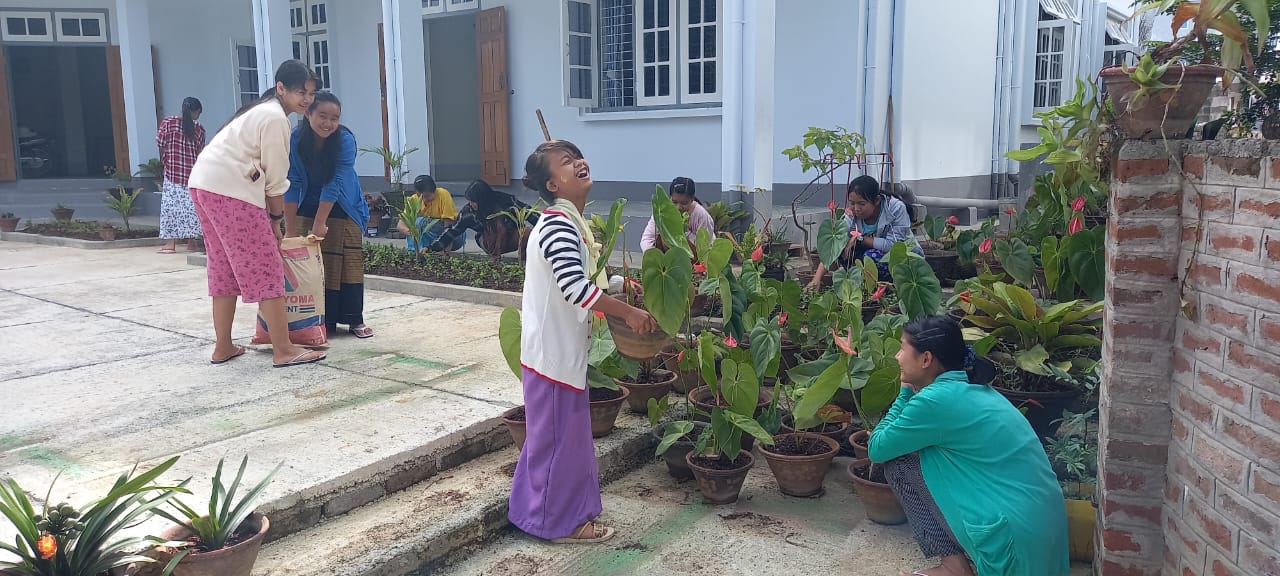 Even more are the welcome of the girls in the house of Hope.
Due to the war in Myanmar, the situation of the population is getting worse and worse. In some shelter facilities for people fleeing the affected areas, food is running out and water. And then they are forced to move again, even under the pressure of the military. We, sisters, seeing the risk that the military create problems for us, we thought we had prudence and therefore we have registered the boarding House of Hope with the state institutions, and we are trying to build a good relationship with the various managers of the offices always having high attention and prudence in speaking and doing. In our house of Hope, we have now come to welcome 40 girls, including two mothers with babies. But we too are aware of the situation and are afraid of the costs that we have to face to feed all these girls but as Pope John Paul II said, 'Al di apart from God's mercy there is no other source of hope for human beings. " Here with these words of Pope John Paul II, we invoke the mercy of God and we entrust to Providence who is our mother and care, and we rely on your help which we know will not be lacking. Thank you.